Are you unsure which combination of railing products will suit your project best? If you are having trouble envisioning a stainless cable railing around the perimeter of your deck or balcony, we can help! There are practically limitless design options when you are working with CRD products. Find the perfect cable railing configuration to enhance your deck or balcony and give you a clear view. Indoor or outdoor, you will find great examples of high-quality railings below.
You can also take a look at the CableView railings installed by our customers in various applications, by going through our Galleries. You'll see that our materials work to complement all kinds of decks, balconies, and interior home decor, as well as concrete platforms and commercial perimeters.
Decks and Balconies
A deck made of pressure-treated lumber, popular composites, or quality hardwood is like a blank canvas– any style of cable railing will suit it perfectly. Choose from our aluminum or stainless steel posts and top rails, combine metal posts with our Ipe wood top rail, or use wood that matches your deck to build a frame and fill it in with our stainless steel cable.
Interior Applications
With the right combination of CRD materials, you can enhance the warmth and architectural appeal of any home interior. Use our posts and handrails or source your own to build a railing that fits right in and doesn't interrupt the welcoming ambiance you have created in your home.
Concrete Platforms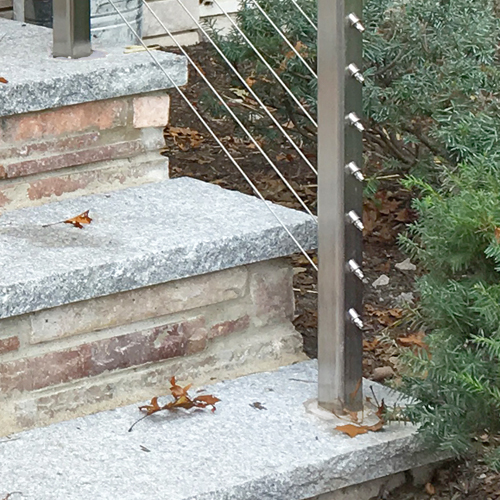 If you think your options in a railing may be limited with your concrete slab, think again. Several of our customers have installed our CableView railings in concrete, using versions of our stainless steel (round and square) and our aluminum framing materials. The results offer a modern, sophisticated look that is built to last.
Commercial Perimeters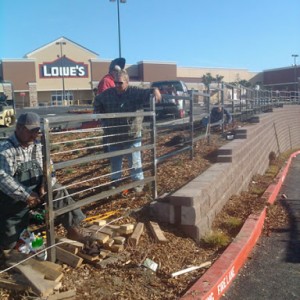 If you are looking to specify the boundaries of your commercial property, installing a fence that blocks one's view may fail to attract customers, and a glass railing is just asking for extra work. Enclose your property with a cable railing and not only will you give customers a modern, professional first impression, but you will also be able to strike upkeep from your to-do list.